Use our thorough list of ultrasonic cleaners manufacturers and suppliers in Tennessee to examine and sort top ultrasonic cleaners manufacturers with previews of ads and detailed descriptions of each product. Any ultrasonic cleaners manufacturers can provide ultrasonic cleaners products and services to meet your companies specific qualifications. An easy connection to reach ultrasonic cleaners manufacturers through our fast request for quote form is provided as well. This source is right for you whether it's for parts washer, ultrasonic washer, process equipment or any other ultrasonic cleaners needs.
Leading Ultrasonic Cleaners Manufacturers
↓
Scroll
Companies Serving Near Tennessee
Atlanta, GA
|
404-607-1234
Since 1967, DeLong Equipment has provided reliable deburring equipment and services, including maintenance and rebuild services. Offering a full range of equipment, parts, and services, we are premier providers for the surface preparation and finishing industry. We supply blasting equipment, blasting abrasives, vibratory finishing equipment, media, compounds, parts washers, and dust collection equipment. Our well-equipped facility has all the machinery needed to provide customers with exceptional in-house deburring operations. We are consistently improving and acquiring the latest product technology and knowledge to meet the market demands. We use our equipment, expertise, technique and manpower to give your job the finish it requires. Our metal finishing services are unsurpassed. Using our wide range of abrasive blasting equipment, we can achieve the finish and specifications you require. At DeLong, we can debur a wide variety of parts measuring up to 5 feet long by 1 foot wide, and weighing up to 40 pounds. Our shop has the right equipment to deliver accurate deburring, such as automatic air blasters, ultrasonic cleaners, vapor degreasers, small vibratory bowls, and medium-sized wheel blast tumble machines. We also have high-quality shot peening capabilities. DeLong has two facilities in order to better serve our customers. Both locations have all our available surface preparation options. We supply quality-pre owned equipment that can be sold as is, or rebuilt and upgraded by our certified service team. We have a resourceful, skilled service team for routine maintenance, machine inspections, trouble- shooting or rebuilds for all brands of blast equipment. Our fully trained technicians are available or on call 24 hours a day, 7 days a week. We work closely with our customers to maximize productivity; efficiency and profitability. We guarantee 2-3 day turnaround on all finished parts.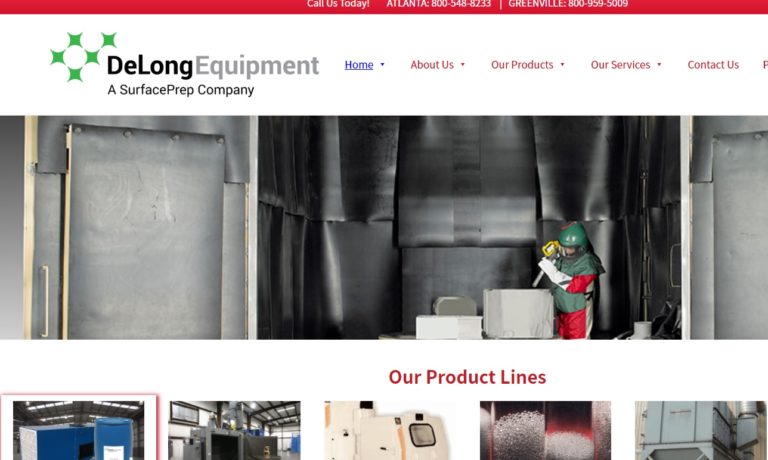 $$$
Brunswick, GA
|
912-265-7536
For over 50 years, Haven Manufacturing Corporation has built a solid reputation as the leader in the tube recutting industry. As our business continues to grow, we have kept the focus on providing cost-effective machinery and total solutions for our clients' needs. You can trust Haven to provide industry leading solutions for precision, high performance, fully integrated, loading, cutting, deburring, and end finishing needs.
$$$